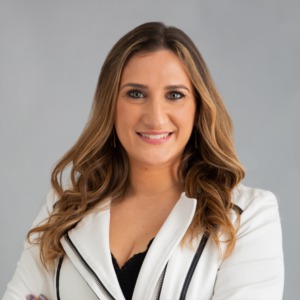 Ashley Lutkoff entered the real estate world in order to utilize her passion for helping people. She has built a reputation for her savvy negotiations, uncompromising integrity, and cutting-edge marketing strategies. 
Born and raised in Shelton, Connecticut, Ashley attended Merrimack College and earned a Bachelor's Degree in Graphic Design. Her professional background consists of ten years in the events and hospitality industry in Washington D.C. Her experience and creativity skills give her a unique insight into how to market the properties she's selling and find the right fit for her buyer's vision.
In her first two years of working in Maine Real Estate, Ashley has closed over 15 million dollars worth of real estate with her clients. She credits her hospitality training for her success. It taught her that the key to successful, trustworthy relationships is to discover and delight!  Getting to know her clients is at the forefront of everything she does.
Ashley originally moved to the Old Port in Portland but recently purchased a home in the countryside of Limerick, with her partner Isaac and their pup Willow. Her daily goals include discovering all that Maine has to offer! When she's not running, you can find her trying out all the newest restaurants in town or hiking in the mountains. She prefers the lakes over the ocean, skiing versus snowboarding, and strongly believes that Lobster rolls should be served hot with butter!