Greg Collins
Associate Broker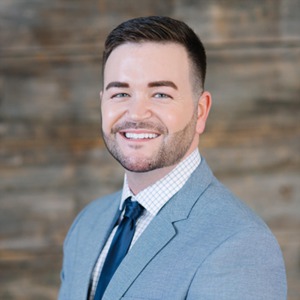 ABOUT GREG
Greg is a native of Maine and grew up on the East End of Portland near the Portland Observatory. He currently lives with his partner in the historic district of Factory Island in Saco, Maine. In his free time, he enjoys visiting Maine's beautiful beaches, trails, and walks with his rescue dog, Roscoe. He is a graduate of the University of Southern Maine, where he earned a BA in Psychology and a minor in Deaf Studies. 
After graduating from USM, Greg worked as a Case Manager in the behavioral health field working with adults and children with intellectual disabilities. Greg built lasting relationships with his clients by exercising strong communication skills, staying organized, and being an effective listener. He was able to help his clients achieve their goals by focusing on their strengths and setting expectations for their course of action ahead. Greg's calming demeanor and strategic approach to problem solving the most difficult of situations, put his clients' mind at ease knowing they were in good hands. 
After working in the behavioral health field for over ten years, fostering relationships, and exercising his lifelong passion for helping people, he then decided to extend that helping hand into the real estate business. Greg's next career move brought him one step closer to realizing his lifelong dream of working in real estate. In 2014, Greg accepted a role as a Sales & Marketing Specialist at a retirement community in Scarborough, Maine. In this position, his interest in real estate really peaked. He found his passion for working with individuals as they navigated through life stages, such as down sizing their private homes and then buying into a retirement community. Greg gained his clients' trust by expressing a genuine interest in helping others, which allowed him to effectively advise his clients through their next steps towards feeling secure and confident with their buying decision.  
Greg strongly believes in giving back to his community and enjoys volunteering his time at Deaf Community events and being an active volunteer at Hospice of Southern Maine. 
As your sales agent, you can count on Greg from start to finish and everywhere in between. Like his previous work with his clients in the behavioral health field and his work with retirees, you will have his complete undivided attention, care, and respect. He understands that buying or selling a home is a journey and will be dedicated in helping you every step of the way. 
Testimonials
The Libby Starnes Team made our Home Buying Process a joy even in an incredibly tough market. My wife and I moved to Maine to be near family. Our family members' had several recommendations for real estate agents and we met with a few of them. I wanted to conduct my own research and found The Libby Starnes Team. I spoke with Pam Starnes and immediately could tell a difference between a good real estate agent and a great one! I could tell Pam was knowledgeable, incredibly hard working, and valued my thoughts as a first time home buyer. I had many questions right off the bat and Pam showed a genuine interest in listening to me and understanding where I was coming from and what I was looking for in my home buying process. I spoke with my wife immediately after talking with Pam and shared that I'd found the perfect real estate agent to work with! It's difficult to express how wonderful Pam was to work with! She met every hope and dream we could have for the home buying journey. Pam's time, attention, and accessibility made me feel I was her top priority and that she was truly working 24/7 to help me find my house. In the midst of disappointing news from rejected offers, Pam provided hope and encouragement. She never pushed us to increase our offer past what we felt comfortable. I'd recommend anyone I know to work with Pam! My wife and I are gushing in appreciation for her :)
Calvin and Priscilla Trimble, Topsham, left feedback 1 months ago
Sami was very patient and helpful while we navigated a tricky market for first time homebuyers. She was honest when I needed her to be and finally eventually the right thing worked out. Very grateful for her help, insight, patience and persistence!
Ally, Buxton, ME, left feedback 2 months ago
Pam was Amazing to work with, she always kept us informed every step of the way. Any questions we had, they were always answered and explained in depth, she always did her research and was prepared. I would highly recommend The Libby Starnes Team, they are Top notch and a pleasure doing business with.
Marge & Tim Dolby, left feedback 4 months ago
More Testimonials