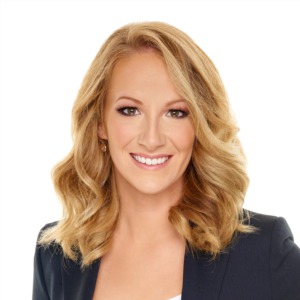 Born and raised in Webster, Massachusetts, Kat spent her summers exploring Maine beaches. She attended Northeastern University where she obtained her Undergraduate degree in Behavioral Neuroscience (Biology & Psychology) and then a Master's Degree in Counseling Psychology. University was also where she met her husband and after one summer after college in Maine with him, she truly fell in love with the Maine way of life. 
Kat began her career working in the substance abuse and mental health field and  she loved working with people to enact change. In 2014, after moving cross country, she took a job in real estate website sales.  Kat thrived assisting agents in identifying where their business stood and what steps they would need to take in order to get closer to their goal. 
This became the catalyst to Kat joining a real estate team out of San Diego where she earned the title Rookie of the Year her first year. Another year later she made the move to Maine, and in the three years since she has done over $72M in sales, primarily working with sellers. 
Kat credits her background in psychology with her success, as she exhibits care and empathy to her clients who are experiencing the stress of a major life transition. 
As a real estate agent, Kat Azimi understands that buying or selling a home is a complex and deeply personal transaction. She views her role in real estate as the coach. She listens and understands her clients goals, helps them develop clear, actionable steps and then guides them logistically and emotionally for a smooth transition. Kat is passionate about sharing her knowledge to allow others to use real estate as an investment to create the freedom and life they love. 
When Kat isn't helping people sell their homes for top dollar, she's in Biddeford with her husband, their 3 year old daughter, and their 2 dogs. She is a huge New England sports fan, loves interior design and DIY projects.