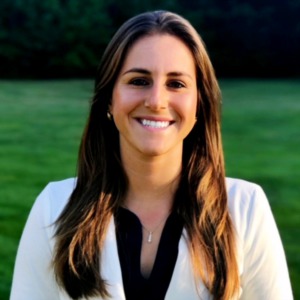 ABOUT MICAELA
Micaela grew up in Scarborough, Maine and graduated from the University of Maine at Farmington in 2016. Having grown up with a family involved in the construction business (Risbara Bros.), real estate has always been a part of her life. After working in the corporate world for awhile, she knew she wanted to focus her career on working directly with her clients. As a hardworking and motivated individual, Micaela is excited to be taking her career in a new direction where she can help you achieve your real estate goals. In her spare time, Micaela enjoys outdoor activities such as biking, running and snowboarding. She also loves taking advantage of Maine's scenic coastline by watching the sunset on the beach.
Testimonials
Micaela is a knowledgeable and trustworthy agent who helped us at every step along the way. As first time homebuyers, we relied on her expertise and would highly recommend her.
Rachel Kennedy-Smith, Cape Elizabeth, left feedback on 12/19/2019
Micaela was on top of our home search from day 1. She went above and beyond to find us our dream home for a first home. It was a simple and easy process communicating with her as she responded in a timely manner. 10/10! Absolutely pleased with my home search with Micaela. She is very driven and was able to find us a home in an area we didn't think we could afford. Very knowledgeable of the area and the whole process. As there was a dispute with the septic after two inspections, we had a recommended specialist as I would say come out and explain in depth what the septic needed. Micaela was able to schedule multiple inspections around our busy schedule. When I'm ready to get another home Micaela will be the first person I contact !
Brianna Bristol, Scarborough, left feedback on 2/10/2019
Going Into this process of buying our first home was super overwhelming for us at the time. We closed on our house in May and also got married in May on top of having a 2 year old son. To say we were stressed out about how this would all go was an understatement. Micaela hands down went above and beyond in every way possible. She answered every question we had, went above and beyond in finding homes for us along with showing us homes we had picked out. She was able to show us homes as quickly as possible and at hours that worked for us (which was hard since my husband is a 18 wheeler driver and works crazy hours). I could tell she really cared about our needs and wanted to do everything within her power to get us the perfect home... and she did! I would recommend her again and again. If you want to have the easiest time purchasing a home hands down she is the best! Micaela continues to reach out and check in on us and the house and we all love to hear from her. She was a huge part in a huge event in our lives and we now consider her family! We can't thank her enough!
Brianna and Robbie Tosetti, left feedback on 2/10/2019
More Testimonials
Pending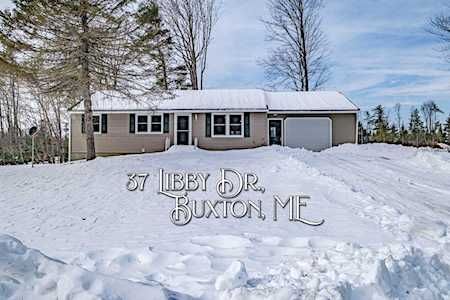 37 Libby Dr
Buxton, ME 04093