Natalia Stoyanova
Associate Broker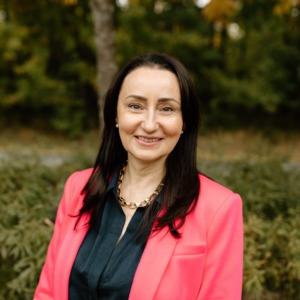 About Natalia
After living for many years in New York City, life and love changed the course of Natalia's path and brought her here to Maine. Since her move, Natalia's only regret after seeing all of the nature, beauty, and high quality of life in Maine was that her kids were raised entirely in the craziness of NYC's way of life - she wished she moved sooner. However, this gives Natalia all of the motivation to help people find their property here in Maine! 
In the 23 years that Natalia spent living in NYC, she raised two kids, built her family restaurant business, and developed a successful career in one of the toughests real estate markets in the country. While teaching her kids, Ellen and Martin, what life in NYC taught her - to chase your dreams, to grow and develop as a person, to fight for what you believe in, and most prominently to work hard - Natalia was a top producer 7 years in a row in her real estate career. This was the result of the craziness and busyness of life in NYC along with Natalia's strongly rooted values for home, family, and the importance of quality of life. 
Her knowledge of buying and selling property for over a decade is invaluable in combination with her caring, honest, dependable, and detail-oriented character. Most importantly, Natalia is authentic - she wants to share her life experiences, not only from NYC, but the experience of falling in love with Maine and everything it has to offer, with her clients. 
Whether you are looking for your forever home, or a second home as a newcomer to Maine, or as an investment in America's "Vacationland," Natalia is the person who will listen carefully to your requirements and work diligently to find the place that checks off all the boxes. Give her a call for all of your real estate needs.