The Libby Starnes Team
Owner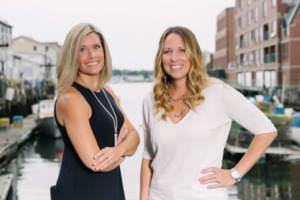 Testimonials
The Libby Starnes Team made our Home Buying Process a joy even in an incredibly tough market. My wife and I moved to Maine to be near family. Our family members' had several recommendations for real estate agents and we met with a few of them. I wanted to conduct my own research and found The Libby Starnes Team. I spoke with Pam Starnes and immediately could tell a difference between a good real estate agent and a great one! I could tell Pam was knowledgeable, incredibly hard working, and valued my thoughts as a first time home buyer. I had many questions right off the bat and Pam showed a genuine interest in listening to me and understanding where I was coming from and what I was looking for in my home buying process. I spoke with my wife immediately after talking with Pam and shared that I'd found the perfect real estate agent to work with! It's difficult to express how wonderful Pam was to work with! She met every hope and dream we could have for the home buying journey. Pam's time, attention, and accessibility made me feel I was her top priority and that she was truly working 24/7 to help me find my house. In the midst of disappointing news from rejected offers, Pam provided hope and encouragement. She never pushed us to increase our offer past what we felt comfortable. I'd recommend anyone I know to work with Pam! My wife and I are gushing in appreciation for her :)
Calvin and Priscilla Trimble, Topsham, left feedback on 4/5/2022
Sami was very patient and helpful while we navigated a tricky market for first time homebuyers. She was honest when I needed her to be and finally eventually the right thing worked out. Very grateful for her help, insight, patience and persistence!
Ally, Buxton, ME, left feedback on 3/19/2022
Pam was Amazing to work with, she always kept us informed every step of the way. Any questions we had, they were always answered and explained in depth, she always did her research and was prepared. I would highly recommend The Libby Starnes Team, they are Top notch and a pleasure doing business with.
Marge & Tim Dolby, left feedback on 1/23/2022
More Testimonials