The Libby Starnes Team
Owner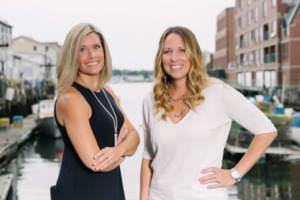 Testimonials
I had conducted an online search for a real estate agent. Shortly after I registered on a site I was sent the contact information for 3 different agencies. Tiffany left me a message about 5 minutes later and made a follow up call the next morning. My house had its first showing within hours of it being listed and had several appointments for the upcoming weekend. I received an offer (accepted) within 24 hours of its listing. When it came time to work out some negotiation Tiffany was super thorough and stayed right on top of every detail to ensure that we could close on time. Tiffany and Pamela were awesome! They were so thorough and efficient. They worked out every detail as fast as possible to ensure an on time close (actually a week early). They were great and I would recommend them without reservation!!!! Such a low stress process! Amazing.
Melissa Gowans, left feedback 0 months ago
Pam was AWESOME! No matter the time of day or type of issue, she always gave me her full attention and was very detailed with her replies. She fought for me to get the answers needed, and I wouldn't have wanted to go through the process with anyone else! She listened, responded, and was attentive throughout the whole process. Even with multiple clients at once, she treats you as if you're the only important thing in the world to her at that moment. I'd recommend her to anyone :) Pam treats you like family. I was so comfortable coming to her with any questions or concerns.
Courtney Brown, Standish ME, left feedback 0 months ago
We can't say enough about how amazing Pamela and Tiffany are. Pam was always available and has such a depth of knowledge that we always felt confident and secure with the process. She is a true professional and she is exceptionally friendly, honest and kind. We will absolutely use LibbyStarnes for any future real estate endeavors and recommend them to everyone we know! Thank you so much for everything you did to guide us and advocate for us through our purchase, our sale and our new build!
Brenda & Kevin, Gray, Maine, left feedback 0 months ago
More Testimonials