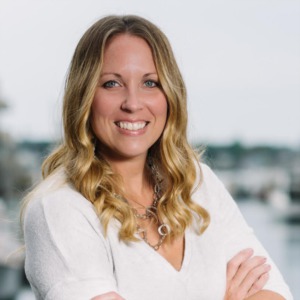 ABOUT TIFFANY
Having grown up in Maine Tiffany has developed a deep love for its beautiful landscape, communities and the people who reside here. Her desire to make a difference in the life's  around her naturally drew her to her first career as a registered nurse in southern Maine. During her time as a nurse she developed valuable customer service and organizational skills. Tiffany's decision to change her career came from her genuine love for both real estate and people. This love serves her well through every endeavor she faces. Tiffany takes pride in delivering to her clients the all-around best home buying and/or selling experience.
Tiffany has ample knowledge in working with many different types of clients and is consistently going beyond their expectations. Tiffany knows the importance of effective communication, critical thinking, being a step ahead and adapting to any situation. Commonly regarded as "friendly" and "reliable", Tiffany truly cares about her clients.
Tiffany believes that a house is so much more than a building to call home. To her, homes are where first steps are taken, where laughter and tears are shared, where memories are made and so much more. With this philosophy, Tiffany's career in real estate moves with compassion and the rare understanding that it's not just about the property she's assisting to buy or sell, but about the people who are tied to it.
Testimonials
Tiffany was amazing to work with. It felt like working with family! She always explained the details of the process in a clear and concise way. Tiffany continuously kept me updated on any news and information. She was polite, kind and considerate of our needs. I would highly recommend Tiffany to others!
Sarah Allen Raymond Maine, left feedback 0 months ago
Pam Stearns was absolutely amazing! She goes above and beyond any expectations we had as a realtor. She returns calls,text and e-mails promptly. She takes time to explain every detail and makes sure her clients understand it all. She is very professional in her demeanor and attire and yet we always felt very comfortable with her down to earth personality. My husband and I feel as though we have another daughter now. We may have some other properties to sell and you can be sure Pam will be our realtor. We will definitely recommend her to anyone we know that needs a realtor. She is hard working ,high energy and up to date on current issues regarding real estate. Pam is definitely an asset to Signature Homes Pam was more than we could hope for in a realtor . She always took as much time as we needed to answer any questions. Her personality is one that is very professional yet down to earth Pam priced our house right and we were able to get more than we anticipated Truthfully,I don't know of anyone that works as hard as she does for her clients Pam priced our house right and we were able to get more than we anticipated Truthfully,I don't know of anyone that works as hard as she does for her clients
Susan Hall Windham,Maine, left feedback 0 months ago
Once Pam and I started chatting about my plans, I had no doubt that I would be using her as my broker. She was phenomenal. I'd love to say that she went above and beyond, but those words don't even touch how much Pam truly did for me. I know without a doubt, that things would not have gone as they did if I hadn't used Pam. Pam was always right on top of everything. If I ever had a question she would discuss with me until I was completely on board and sure of the plan. Pam was absolutely amazing to deal with. She was always professional yet very down to earth as well. Tiffany came to help with some updating of my home and I so appreciated it!!! As mentioned previously, my experience was nothing but positive and exceptional and I would highly recommended the Libby Starnes Team to anyone looking to buy or sell.
Jessica Bowden Standish, ME, left feedback 0 months ago
More Testimonials